Our Favorite Picks for the Home in Pantone's 2018 Color of the Year
Published December 13, 2017
Each year, the color experts at Pantone choose the hottest hue of the upcoming year; a shade they expect to appear on everything from runways and retail shelves, to accent walls and makeup counters.
This year's chosen color? Ultra Violet, a pure, blue-tinged purple that Pantone says is sure to bring "spice and brightness" when incorporated into home decor. To which we have to say, we agree.
Want to infuse your space with the new it-color? We've rounded up a few inspiration images, plus 13 of our favorite Ultra Violet products–from subtle touches to bold statements–below.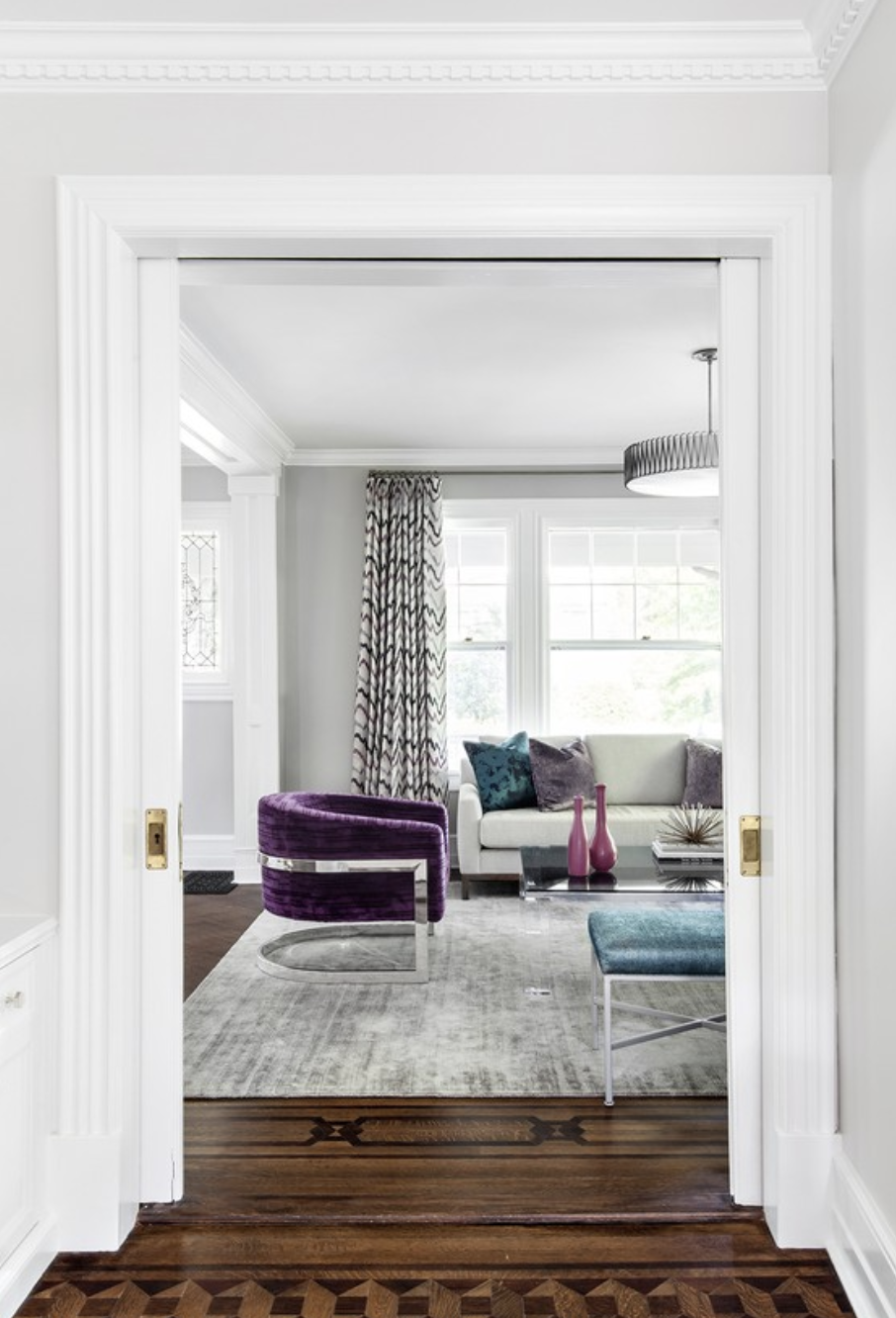 A purple chair takes center stage in this space by Claire Paquin of Clean Design Partners, thanks to its monochromatic surroundings.
Here, designer Cat French used a violet hue to add contrast to an otherwise neutral space.
For a subtler approach, incorporate an amethyst-colored vessel or faux floral arrangement in an entryway or atop a console table a la the room above, also by Paquin.
Our Favorite Picks in Ultra-Violet
From top left:
Mad Woman Art, Faux Croc Purple Printed Book Set, Geode Crystal Bookends
Smoky Amethyst Cluster Tea Light, Plum and Silver Pillow, Benedetto Bottles
Purple Clementine Vase, Dr. G Blue and Berry Pillow, Aubergene Table Lamp, Small Purple Oyster Bowl
Purple Chandelier, Amethyst Pebble Vases, Iris Beauties Wall Art
What do you think of the shade? Would you use it in your home?
Featured photo image by Claire Paquin.