Top Tips for Revamping Your Home This Year, From Caroline Harper Knapp of House of Harper
Published January 8, 2018
The start of 2018 means out with the old and in with the new … and if that's a mentality you're applying to your home this year, we certainly can't blame you. The beginning of the year not only brings motivation and momentum, but plenty of time spent indoors thanks to chilly weather, which means it's only natural to find your interior surroundings on your mind.
Planning a revamp? To set you off on the right foot, we tapped blogger Caroline Harper Knapp of House of Harper to share her favorite ways to spruce up a room, the decorating trends she's predicting for 2018, and the organization hacks she lives by.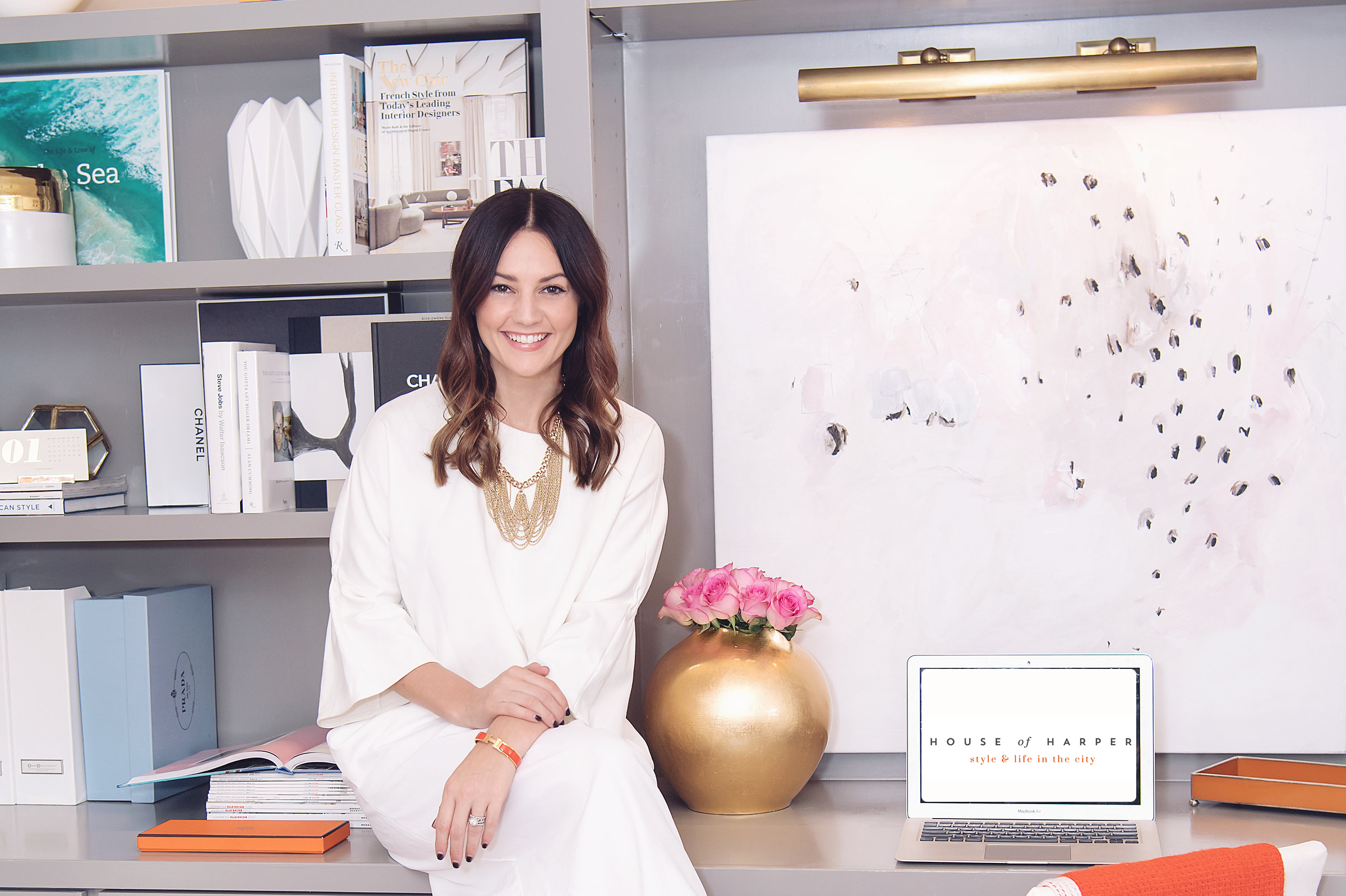 The New Year is a time many people think about revamping their homes. In your experience what are some of the most effective ways to transform a room?
There are many simple ways to spruce up your decor without spending a fortune. I love swapping out throw pillows and reorganizing my bookshelves to make my home feel fresh and organized. I also always try to have seasonal flower arrangements around the house — you never know when guests will show up! If you are looking for a more substantial update, a fresh coat of paint is an instant refresh and not too pricey – especially if you aren't afraid of a little DIY.
For those who might need a bit of direction when redecorating – what are your favorite resources for home decor inspiration?
I love following interior designers and design publications on Instagram and Pinterest for inspiration. Studio McGee, JAWDA AND JAWDA (who worked with me on my home!), Domino magazine, and Marie Flannigan Interiors are a few of my favorites.
Are there any decor trends you're seeing for 2018 that you love? Do you have any advice for incorporating trends into a home?
Velvet is a huge trend right now both in fashion and interior decor, and I have velvet textiles throughout my home on furniture and pillows. Accessories are a great way to incorporate trends into a home because they are easy to swap out.
Whether it's a throw blanket, rug, pillows, or tabletop items, don't be afraid to mix in statement accessories with your traditional pieces to keep your home feeling inspirational and stylish. Art isn't really a trend, but it is my favorite way to add personal flair to a space. I love when a room is neutral and traditional with a bold piece of modern art mixed in.
Organization is also a big "to-do" at the beginning of the year. Do you have any favorite organization tricks or ideas you swear by?
We recently organized our kitchen cabinets and closets with the help of an organization expert and it has been a lifesaver. The trick to staying organized and streamlined is constantly editing down your collection of things. If there is a clothing item you haven't worn in over a year, donate it! Try not to hold onto things purely for sentimental value (unless it's super special), especially if you aren't using it or don't even like it.
I also learned from her to use clear storage containers where you can actually see what's inside them. Before our overhaul, I had wicker baskets at the top of my closet and honestly had no idea what I had stored up there. Now, I can see all my seasonal clothes and know exactly where everything is. I also implemented this for the kids' toys. Since they can't read labels yet, it's great for them to see what is stored inside. The other must for me is the skinny velvet hangers. They allow for so much more hanging room!
Want more from Caroline? Check out her TDN TV series The Southern Life by House of Harper, below.