5 Things You Didn't Know About The Big Bang Theory Set
Published May 24, 2019
Behind The Big Bang Theory's Set Design With Set Decorator, Ann Shea
As we said goodbye to record-breaking TV series, The Big Bang Theory we are also leaving behind the eclectic geek chic set. Set decorator, Ann Shea shared her passion for her craft, giving us a last look at all the quirky design elements that served as a backdrop for the series that entertained us for a dozen years.
"I feel incredibly lucky to have been part of such a wonderful show that has brought happiness and laughter to so many people across the world," shared Shea.
Shea revealed the design process and the secrets of the set taking us behind the scenes with the inside scoop on the little-known details that brought the spaces to life.
1. Bringing the set back down to Earth
Part of Shea's process for pulling together Leonard and Sheldon's original apartment included searching an aerospace scrapyard to find real rocket parts. Shea pulled in pieces for their space that have been to the moon and back!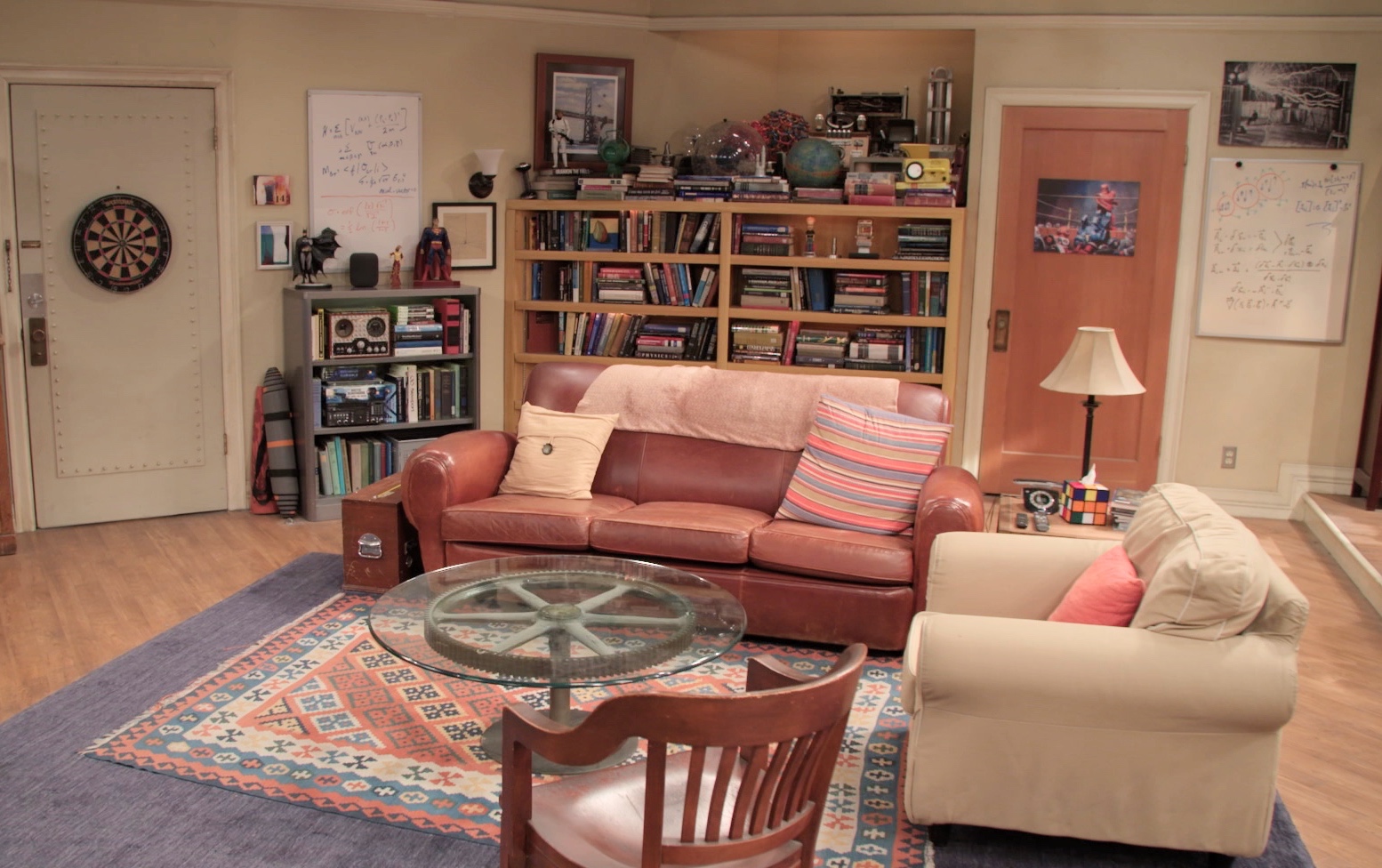 2. Prop house to the rescue
The couch in Sheldon and Leonard's apartment was originally rented from a prop house for the pilot. When it came time to bring the show to series Shea tried to order a duplicate from a big box store twice, but the couch was delivered in the wrong color both times leaving Shea out of time and options. She pleaded with the prop house to break policy and sell them the couch. The prop house graciously agreed and the couch remained on the set for years to come.
3. A trick of the shade
Penny's character did not have a lot of money, so when Shea was decorating her apartment she wanted to go inexpensive with the couch. She found the couch she wanted from Ikea, but it didn't come in any of the fun colors she envisioned. Shea went with the Ikea couch but got it reupholstered achieving the exact style and personality she was looking for.
4. An upscale roadside find
The multicolored chair in Penny's apartment was a win for Shea. The producers wanted something that looked like it could have come from a thrift store or off of the street, but this chair was a little on the pricey side. Luckily they allowed Shea to purchase the piece and it's become one of her favorite parts of the set.
5. Taking the stairs
The elevator in The Big Bang Theory has been notoriously out of order for the entire series with the intention of giving the characters time to talk. Producer, Chuck Lorre even went so far as to have a hole cut in the stage floor so the cast could come from downstairs allowing for even MORE time for conversation.